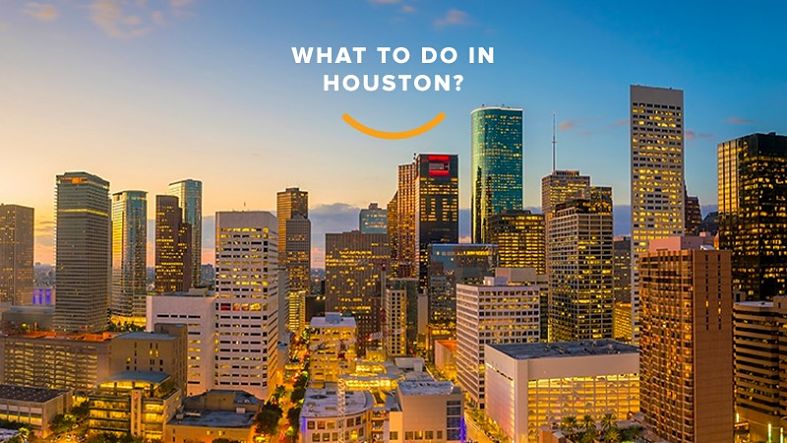 O Texas is a fascinating state, full of history and culture. First colonized by the Spanish, it was conquered by Mexico, which in 1821 became independent. In 1845 it became part of the American territory, and since then its unmistakable references and iconography mark the popular imagination as symbols of the "old west". This American giant is the second largest state in the country, and its vast territory gathers beautiful, very varied landscapes.
Do you want to get to know Texas and are you looking for a complete destination that brings together all the diversity of this stunning state? Our tip is: go to Houston! It's the biggest city in the state. In today's post, you'll see what to do in Houston, Texas. Don't miss it!
Knowing Houston: What's there to do there?
Our destination of today's post is known worldwide and attracts crowds of tourists every month. One of the many reasons for its fame was the memorable space mission to the moon in 1969. After the launch of Apollo 11, the first words transmitted from the lunar surface were: "Houston, Tranquility Base speaking, the Eagle landed". And the world celebrated man's success in exploring the final frontier.
The celebrated Houston is the largest and most populous city in Texas. Due to its diversity and immense cultural load, it has all the characteristics of a great destination for tourism.
There is no lack of tourist attractions to enjoy, especially for those who are a fan of museums, parks, theatres and like to know different places and cultures.
Ready to set up your itinerary with us? Just follow the reading and get to know the main tourist points of the city!
The best parks in Houston, Texas!
Let's start with the parks in Houston, which are great options for enjoying the city. At McGovern Centennial Gardens, you will find lots of gardens, trees in profusion, lots of green and fresh air to relax in. The place is perfect to take your kids, if you have, or take a romantic stroll.
Another park for a quiet stroll on a sunny afternoon is Memorial Park, which has very pleasant wooded paths. Smither Park, which is near the University of Houston, is full of sculptures, murals and art installations. You will really be enchanted by the pieces exhibited there - a great option for those who want to combine an active walk in the sun with that art gallery atmosphere.
Discovery Green is another alternative where fun is guaranteed. After all, there are bikes to rent, courts to play Hockey and plenty of room to play. East End Park has mystical features, perfect for a more introspective moment of meditation. Besides these, there are many other parks to visit. The city is full of fun and interesting outdoor environments!
Which museums can I visit in Houston?
Like the parks, the museums are everywhere in Houston. The city stands out for its specialized museums, which have interesting, informative and guided collections with excellence. Be sure to visit at least one of them!
If this is the type of tour you prefer, it's worth checking out the Houston Museum DistrictThis is an organisation that brings together information and services from the city's 19 museums. There, you will know which attractions are paid or not (12 museums are free), you will be able to inform yourself about the opening hours and plan your visits in an optimal way.
Are you a fan of science? Be sure to visit The Houston Museum of Natural Science, with its vast collection of fossils from all periods, planetary, butterfly and the new Egyptian wing, with important artifacts. For those who enjoy history, the Museum of Printing History, Buffalo Soldiers National Museum, Czech Center Museum and the Holocaust Museum are the best alternatives.
You can't miss the visit to Space Center Houstonthe organization responsible for NASA's first launch to the moon. They have incredible tours of the center facilities, galleries with important objects from the history of space exploration, a lot of information about technology and rocket engineering. The tour is unforgettable and worth a whole day to enjoy!
If you like curiosities, the Lone Star Flight Museum, Fire Museum, Police Department Museum, Maritime Museum and Burke Baker Planetarium have a lot of knowledge to convey. And finally, for art lovers, there are the Contemporary Arts Museum, The Orange Show Center for Visionary Art, Museum of Fine Arts and the Lawndale Art Center.
Places of interest for sports fans!
Houston is also very famous for sports. In the city, people are fanatical! Basketball, American football and baseball are the most practiced, and you can buy tickets to watch the games and feel the excitement of local fans.
The top basketball teams are the Houston Cougars and the Houston Rockets. In football, Houston Texans dominate. If you're watching a baseball game for the first time, you can go to Houston Astros' house. Finally, to watch the classic football, the show is on the Houston Dynamo team.
Toyota Center, Minute Maid Park, Dynamo Stadium and NRG Stadium are the main stadiums, where you'll have the opportunity to check out a professional match from one of these teams representing the city.
Nightlife in Houston: eating and drinking in the city!
If you're one of those people who likes to go out at night, know that Houston has many options! To enjoy the best of Texan culture, choose the Stampede Houston, The Continental Club and Whiskey River bars.
To enjoy classic places, Howl at the Moon and Hard Rock Cafe are the best alternatives. Now, if you like ballads, don't miss The Firehouse Saloon, Rich's Houston and Spire Nightclub. You can tell Houston's nightlife is hectic, right? There's plenty of places to have a good beer!
So you feel like packing up and going to Houston, Texas, right now? We bet you do, after all, you got a lot to do there. Besides, traveling is something that renews us, because we have fun, we meet new places and people and we experience incredible moments to keep as a souvenir.
To make your trip even better, how about rent a car If you are looking for a car rental in Houston, you can rent a car at . We have a variety of car rental options available at Happy Tours .
Stay tuned for our blog updates and have a great trip!