You know those great cities that can beautifully blend the classical and the modern and manage to keep their historic centers preserved, while advancing contemporary architecture? Yes, well, Frankfurt is among them!
One of the main European cities, Frankfurt is a true financial, business, and especially tourist hub. Huge and full of peculiarities, it is also among the largest German cities. And if there is one thing we know well, it is that going to Germany should be synonymous with visiting Frankfurt am Main!
That's why we at Happy Tours have compiled the information you need to know before you head there! Learn about the city's best attractions, the best time to go there and whether it's worth renting a car to get around Frankfurt. Keep checking back!
First of all, where is Frankfurt located?
Frankfurt am Main is located in central Germany, in the state of Hesse. The city lies on the banks of the Main River.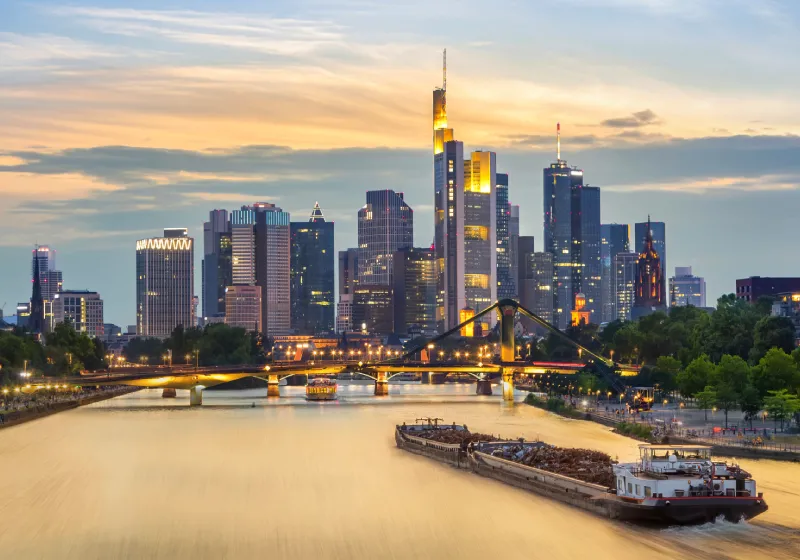 Its name means "step of the Franks," the Germanic tribe that came to occupy the region after crossing the river on foot and on horseback. One of the saddest and most emblematic moments in human history also took place there: the city was bombed during World War II.
And one cannot fail to mention that Frankfurt is also the hometown of none other than Johann Wolfgang von Goethe, the writer who made history in world literature.
Read more: Experience Germany's top cities!
And what to do in Frankfurt?
It is among the 5 largest cities in Germany, so we are talking about a huge destination. Therefore, knowing the sights before you go is essential to make sightseeing possible as well as to save time.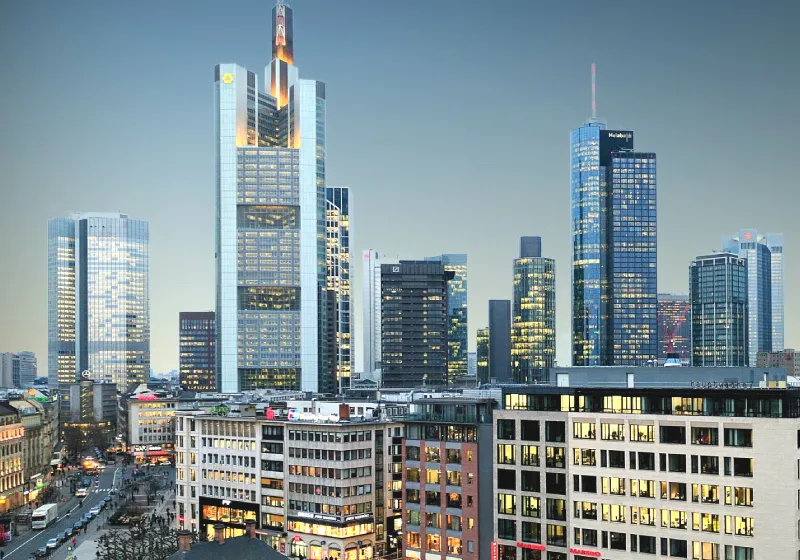 Let's go to the list with the main attractions, which are:
Römerberg Square;
Stadel Museum;
St. Bartholomew's Cathedral;
Goethe's House;
Main Tower;
Frankfurt Opera.
1. Römerberg Square
Those who think it is just a square are wrong! In fact, besides being the city's main square and its postcard, there you will be able to contemplate the region's representative architecture.
There are many colorful buildings with beautiful details and little shops where you can buy the famous souvenirs, after all, you have to have them, don't you?
And being in the square, you quickly arrive at the Church of Saint Nicholas.
2. Stadel Museum
If you love cultural attractions, go to the Stadel Museum! It has both a fixed collection and temporary works, including sculptures, paintings, and prints and drawings.
Take advantage and understand a little more about how to choose travel insurance in Europe.
3. St. Bartholomew's Cathedral
Also known as Kaiserdom, St. Bartholomew's Cathedral is the main Catholic church in the city. It was built in 1239, but in 1867 it suffered a fire and was devastated. Later it was rebuilt.
It is possible to visit its tower, which is almost 100 m high and has more than 300 steps, allowing you to enjoy a panoramic view. What an experience, isn't it?
4. Goethe's House
For lovers of classical literature, there is no possibility of going there and not visiting Goethe's house!
This is a museum, so it is possible to see not only the house in which he grew up and lived, but also the original furniture, such as the desk, on which she wrote, and some works of art.
A curiosity: Frankfurt hosts several fairs, and among them is one of the largest publishing meetings in the world, the Frankfurt Book Fair!
5. Main Tower
One of the most important commercial buildings in the city, the fourth to be precise, the Main Tower has more than 50 floors and houses several radio and TV studios. A true skyscraper.
It is worth getting to know it to go up and enjoy the privileged view you can get from up there.
6. Frankfurt Opera
Now, if music is your thing, the Frankfurt Opera House is worth visiting and enjoying a good show, a stunning construction, and an imposing building.
In addition, you can also see a historical monument that had to be rebuilt after World War II.
What is the best time to travel there?
Frankfurt has a temperate maritime climate, that is, in summer the weather is moderate and in winter the temperatures tend to be low, but not too low.
You should therefore take note of which climate you like best. If you prefer the warmest season, go to Frankfurt between May and September. On the other hand, if you prefer winter, go between December and February.
Also consider the famous Oktoberfest, which takes place in September and is a landmark in German culture.
Is it worth renting a car in Frankfurt?
German public transportation is very different from that of Brazil! There, they have the subway, known as U-Bahn, and train, known as S-Bahn. In addition, it is possible to get around by bus.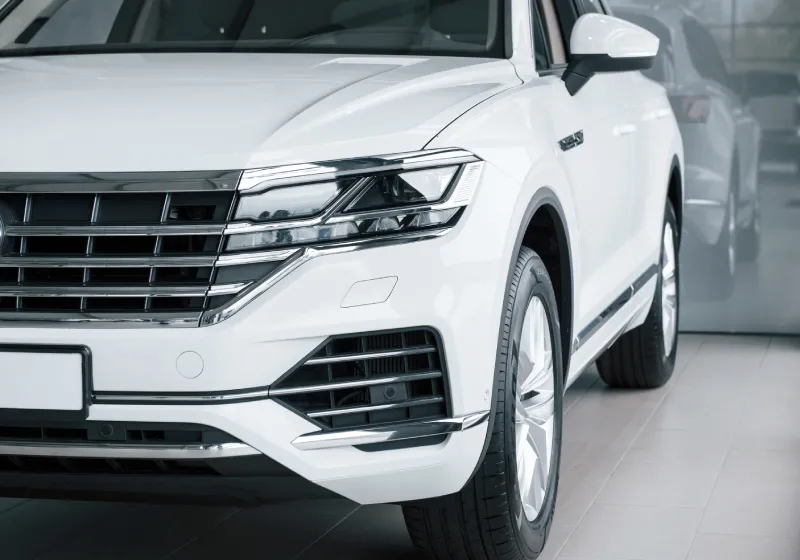 If you are looking to rent a car in Germany and want to make the most of your time in the city, you can make your car rental in Germany as convenient as possible. To do so, simply visit Happy Tours and rent a car in Germany.
Well, knowing a little more about Frankfurt am Main, which places to visit there, the best times of the year to do so, and how to get around the city, you already have the essentials to kick-start your trip to this central German region.
We look forward to seeing you at our next destinations. So long, traveler!